Mary Jo is the founder of Caregogi and advocate for seniors in the Pittsburgh area.
Mary Jo began her life of compassion after caring for her grandfather, who she affectionately called "Pappap", when she was young. Her Pappap's struggle inspired her to become a nurse to care for people like him. After graduating from St. Margaret's Nursing school, she served as a cardiac nurse at UPMC Shadyside for 8 years.
Realizing there was a great need in Pittsburgh for senior care she decided to open a senior home care agency, At Home Senior Services, with her husband, David Dietrich. Since 2007 they have helped over 600 families remain in their homes as they age.
Now Mary Jo brings her compassion and knowledge of senior care to Caregogi. She has worked with the incredible software engineers at Savvior to infuse her knowledge of senior care into the algorithm of Caregogi. She knows that there are many people out there who are just like her Pappap, and she wants to do all that she can to serve them.
David is a dedicated man who believes strongly in the betterment of the lives of seniors in America.
David is incredibly accomplished with a BSBA in Management from Robert Morris University, an MBA in international business from Point Park University, and a PhD in international business from Berne University.  David has spent over 25 years working with small to medium sized businesses assisting them with strategic planning, business succession planning, and e-commerce.
David has spent the past 7 years managing the home care agency he founded with his wife, At Home Senior Services. His work took a personal turn when he was required to help his own mother as she navigated the aging process. After this challenging personal journey, he felt even more of an affinity for the families that he helps on a daily basis.
David does all that he can to utilize his talents to assist seniors in the area. He works through several organizations to give aid to seniors in need, including The National Aging in Place Council, The Twilight Wish Foundation, and The Veteran's Breakfast Club. David brings all of his experience and passion to Caregogi. He knows that with his skill he will be able to help people like him who are coping with caring for their aging parents.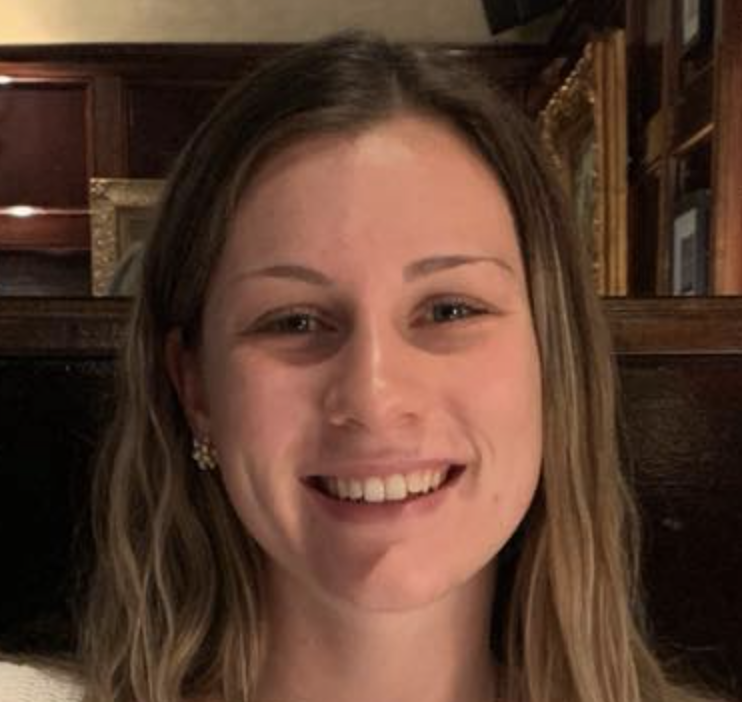 Lindsay is a senior at Grove City College. In May 2021, she will graduate with a marketing degree and a management minor. Lindsay joined the Caregogi team last summer as an intern and continues to work remotely throughout the school year and over breaks. She is passionate about marketing and hopes to pursue a career in advertising or PR in the Pittsburgh area.
Lindsay enjoys cooking, exercising, skiing, and traveling.
Connor is the founder of SEO Vineyard – a Pittsburgh digital marketing company. SEO Vineyard works directly with businesses throughout the United States to improve their overall marketing strategy. Our goal is to increase our client's presence by providing the most relevant content to their customers as well as the Google Bots.
Connor joined the Caregogi team in January of 2019 and looks forward to enhancing Caregogi's digital marketing presence for many years to come.
Connor enjoys spending time with family, playing guitar and getting outside to play the game of golf with his friends.
Patrick was the founder and CEO of Tucker Auto-Mation, a company designing & manufacturing automatic doors. Being the former CEO of BEA, Patrick pioneered the door sensor business that is used today. Patrick took his same innovative spirit into the door manufacturing business and founded a company distinct from the competition. He became Ernst & Young Entrepreneur of the Year in the High Technology Field in 2000 and was ranked #280 as one of the fastest growing companies in 1995 across all US industries. His engineering skills paired with his creative marketing strategies allowed him to build a strong reputation in the automatic door industry around the world. Today, armed with his 35 year-long career as a serial entrepreneur, all of his professional career starting, investing, and mentoring a total of 18 companies, Patrick decided to join the wealth management team at BNY Mellon. He is now in a strategic position to spread his knowledge across the board to all business owners, on top of being surrounded by a team of financial advisors, which will make him a relevant advisor on any Board.
Nick brings 16 years of software development, technology, and business growth experience to his role as Chief Technology Officer and Director of Operations Delivery for Savvior. Nick leads Savvior's design and development teams, and has been the chief architect of complex technology solutions in use at some of the world's largest corporations since the 1990s.
Nick's experience as a team leader includes: The Commercial Project Management Tool™ (CPMT) for Rolls-Royce Energy, a complex multi-module system is responsible for end-to-end project and process management within the entire organization, and has hundreds of worldwide users; PowerBuy™, a real-time reverse auction tool with several industry patents. The OmniView software suite, currently deployed at Arconic (formerly Alcoa), which integrates machine learning with advanced search technology along with Knowledge management software, a document repository, and customized Wiki Software..
Nick works closely with Savvior clients to ensure the company's approach and recommended products and solutions best serve the business and technology challenges.
In addition to designing complex technology solutions Nick pursues an eclectic mix of hobbies including natural bodybuilding, bee keeping, raising chickens and bees, gardening, running a small orchard and, of course, his 2 wonderful children. Nick also sits on the board for Caregogi an up and coming start up in the in-home care field.
I build things that help people – it's that simple and that complex.
—- Well, it's really not complex at all.
I helped change the world of home healthcare in America.
In 2002, I started medSage Technologies on the premise that homecare providers needed help better managing their patients living at home. From that humble goal, the medSage team changed homecare in the US. Patients became more compliant to their doctor's therapy (60% to 84% therapy compliance), our customers' revenue doubled and the quality of care improved. Today, our solution is the standard of care.
I help brilliant and young budding entrepreneurs be successful.
As associate professor of entrepreneurship at Carnegie Mellon University, I work with the best of the best. By helping these exceptional students start new companies, I have the privilege to help them build the companies that will generate tomorrow's wealth, quality of life, safety, prosperity and more.
I help CEOs work ON their business – not IN their business!
I run a private advisory board for CEOs, business owners & executives to help them step out of the trees and see the forest. One can only understand how lonely it feels to be the leader of an organization after having experienced it. As a CEO myself, there were many times that I would have given anything to have an advisor and peer, who I trusted, to confidentially challenge my decisions (or validate them). Imagine having 15 peers, all talented CEOs, who only have your interest at heart! No hidden agendas or conflicts of interest, and diverse experiences to draw from. The power of the group helps our member CEOs manage strategic issues with clarity and confidence.
It's magic…and it's powerful!
Sean is a developer and system administrator at Savvior, where he oversees and codes projects from start to finish, from conception to deployment and maintenance.
Sean has had a lifelong passion for technology, and enjoys taking on new projects and challenges.
Outside of the office, Sean is an avid fisherman and trap shooter, but always has a computer nearby for those unplanned outages.